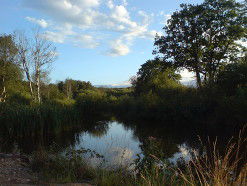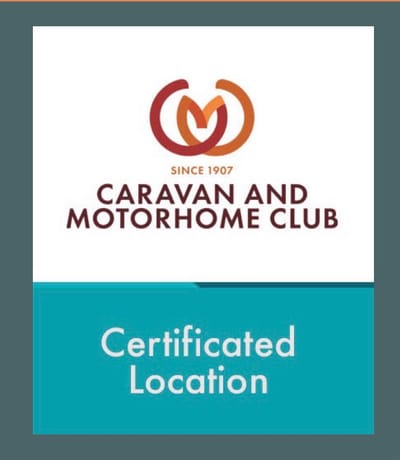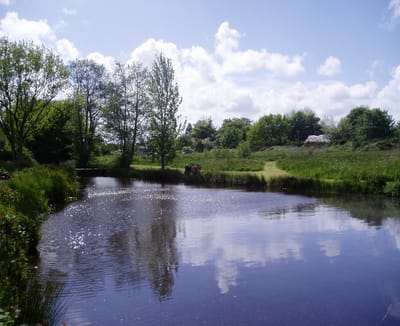 Hi there. Believe it or not, you just found a couple 'o real 'bootiful' touring caravan sites in the glorious Norfolk Broads countyside just a hop from Yaarmuff. Thas ryte that is, you wunt hear a loada old squit here bor!
Enough of the stereotyping...
We've run a Caravan and Motorhome Club Certificated Location here at Mill Farm since the 1970's. We like to think we move with the times and eventually relocated the original camp site to a level area and named it Willoways. We installed electric hook-ups, each with 16 amps capacity, integral RCD safety cut-out and electric card meter so that you only pay for the electricity that you use. A few years later we set up a second Caravan and Motorhome Club Certified Location on a field nearby and named it Deodara which is adult only. This also has 16 Amp hook-up capacity on each pitch.

Entrances to each CL off Mill Road are 120 yards apart, Deodara being just south of Willoways. Deodara has a blue sign and Willoway has green signs on big rocks either side of the main farm entrance. Once safely off Mill Road, access to Willoways and Deodara are controlled via combination padlocks the number to which you will be given dependent on which site you choose to stay on.

To minimise contact during the COVID-19 pandemic we ensure there's 20 or 30 quid of credit on the electric meters when you arrive so just plug in and make a note of exactly how much there is and that will be your starting point. If you find the meter credit is getting low then just call 07759449669 and we'll put some more on for you. When you leave just work out what credit you've used and pay for that. Simple! Most people use around £1 per day....unless it's snowing in which case you might use a bit more...

Both sites are about 1 acre in size and are adjacent to a beautiful 11 acre strip of fen and wetland. Visitors to the sites can expect to be treated to an abundance of flora and wildlife from Muntjac deer to rabbits, squirrels and our sometimes noisy woodpecker (oddly enough named 'Woody'). A great variety of butterflies are encouraged by the nurturing of our on-site Buddleia or 'Butterfly Plants'. You could also expect to catch a glimpse of the Greater Tussock Sedge, what's that I hear you say, is it a bird or a strange creature…er..no……it's a grass, but a very nice one nevertheless.

Your canine family members are very welcome and are invited to explore the dog walk trail where they will find a wonderful assortment of scents left by foxes, deer, bunnies and the like. In line with Caravan and Motorhome Club policy your canine pal is required to be kept on a lead at all times and it would be great for everyone if you would remove and bin any little presents they may leave behind them. Thanks.

Willoways and Deodara lie in the quaint Norfolk village of Burgh Castle just outside Great Yarmouth and a mere 25 minutes from the metropolis of Norwich. There is pretty much one road that circles the village so were you to leave Willoways and turn either way then after about 3 miles you would (or should ) end up back at the camp site. On your way you would encounter the historical centrepiece of Burgh Castle namely The Roman Ruins. These are the ruins of a Roman fort built on a bank overlooking the river Waveney and Breydon Water part of the famous Norfolk Broads. Here you will be treated to glorious views as far as Acle, Reedham and Fritton. You may see to your left an inverted cone shape that is the water tower situated close to Beccles in Suffolk. If you fancy you may also wish to play 'Spot the Seven Windmills' from your vantage point amidst the ruins. To the left of the Roman Ruins you'll find The Fisherman's Inn where you could partake in a beverage and food. These places and more are linked by The Angles Way riverside footpath taking you to Fritton or to Great Yarmouth.

Those seeking a beach to stretch out on and the thrill of seaside entertainment need look no further. Willoways and Deodara are just 5 miles from The Golden Mile which is Great Yarmouth's famous buzzing and flashing seaside strip which stretches for …..errm………a mile. Situated here amongst many attractions you will find The Pleasure Beach, one of the UK's foremost amusement parks and Brittania and Wellington Piers and also the wonderful Sea life Centre.

Gorleston's wonderful top rated sandy beach is only 3.8 miles away and a doddle to get to. It also offers free parking, a lovely cliff top walk, children's play areas and a toy boating pond. Beside the beach providing a bar and full restaurant is The Pier Hotel which is where the Danny Boyle movie 'Yesterday' was filmed. Also beside the beach is the renowned Della Spina cafe, amusements arcade and beach toy shop. Just left of the Dell Spina you'll see one of the great Banksy street art pieces featured in his 2021 spraycation video. Come to think of it, we had a motorhome surprisingly similar to Banksy's stay on Deodara...

If you crave peace and quiet, The Norfolk Broadlands will offer you countless beautiful and quaint places although you really need look no further than Willoways and Deodara. Both campsites have fishing lakes adjacent to them so bring along your rod and try your skill at landing the infamous 'Willoways Whopper' and the 'Deodara Devil', ghost carps of gargantuan proportions and samsonite strength, and ugly beggars to boot. If they don't want to play then no worries since they cohabit with many common and mirror carp, tench, and elusive pure rudd. Access to Willoways Water is via a locked gate with a combination padlock the number to which you will be told on arrival. Children must be accompanied at all times by a responsible adult of at least 21 years of age. Barbed hooks, keep nets and boylies are not permitted and unhooking mats are required. Thanks. There is no charge for fishing either lake.

If fishing is not your bag then just explore the lakeside and take a stroll through the Wild Garden Walk and maybe say hello to Daffy and Daphne, A particularly special feature of the Wild Garden are the Wild Orchids which you can see growing in glorious abundance towards the end of June and into July. Chances are that you'll see the wonderful blue flash of kingfishers finding food for their young and meet Harry Heron who breakfasts daily at the lakes. Bambi and his friends seem to love this natural wildlife haven also.

So what are you waiting for?...